Komeer Payments Has Arrived!
Communications, Events and Payments
all in one place..…
Introducing Komeer Payments Service, a unified Communications and Payments  platform. An easy way to collect payments with full reports and transaction history!
Say goodbye to separate Payments and Texting systems.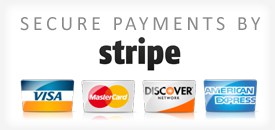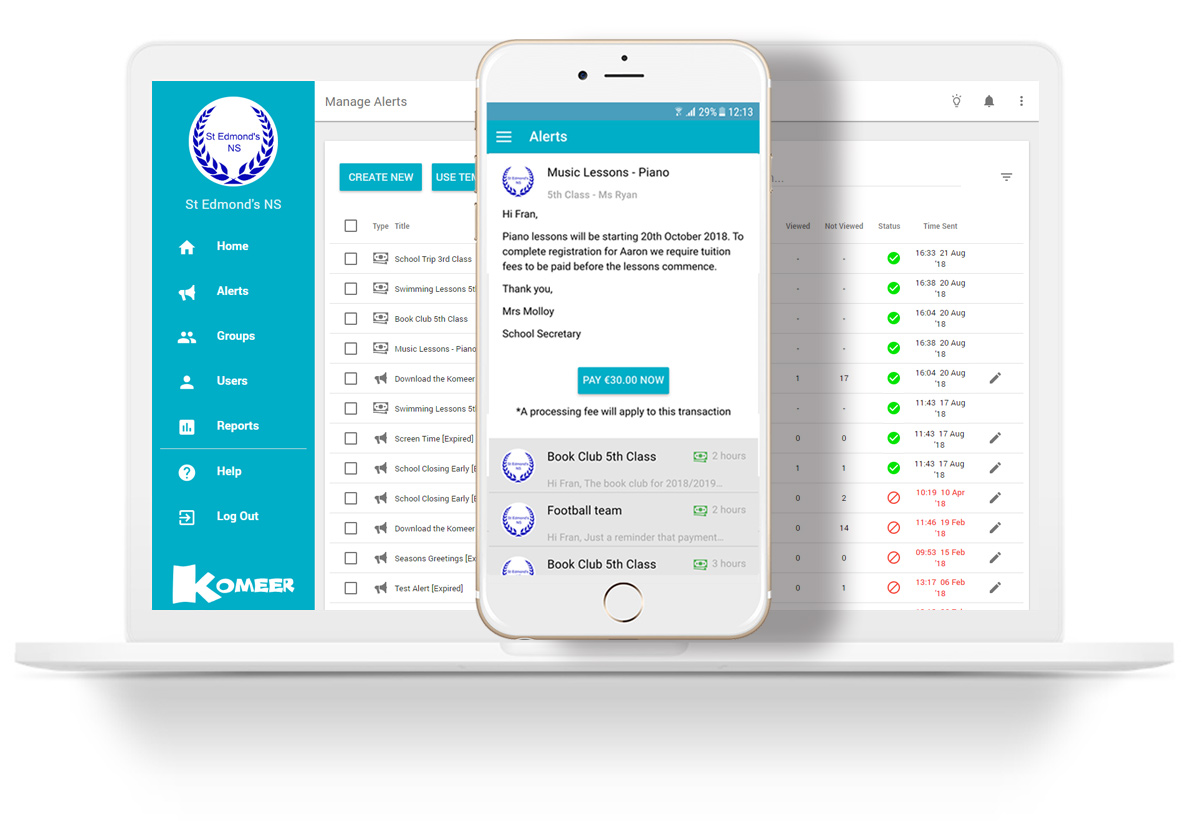 Simple, Fast and No Fuss!
Send Payment Alert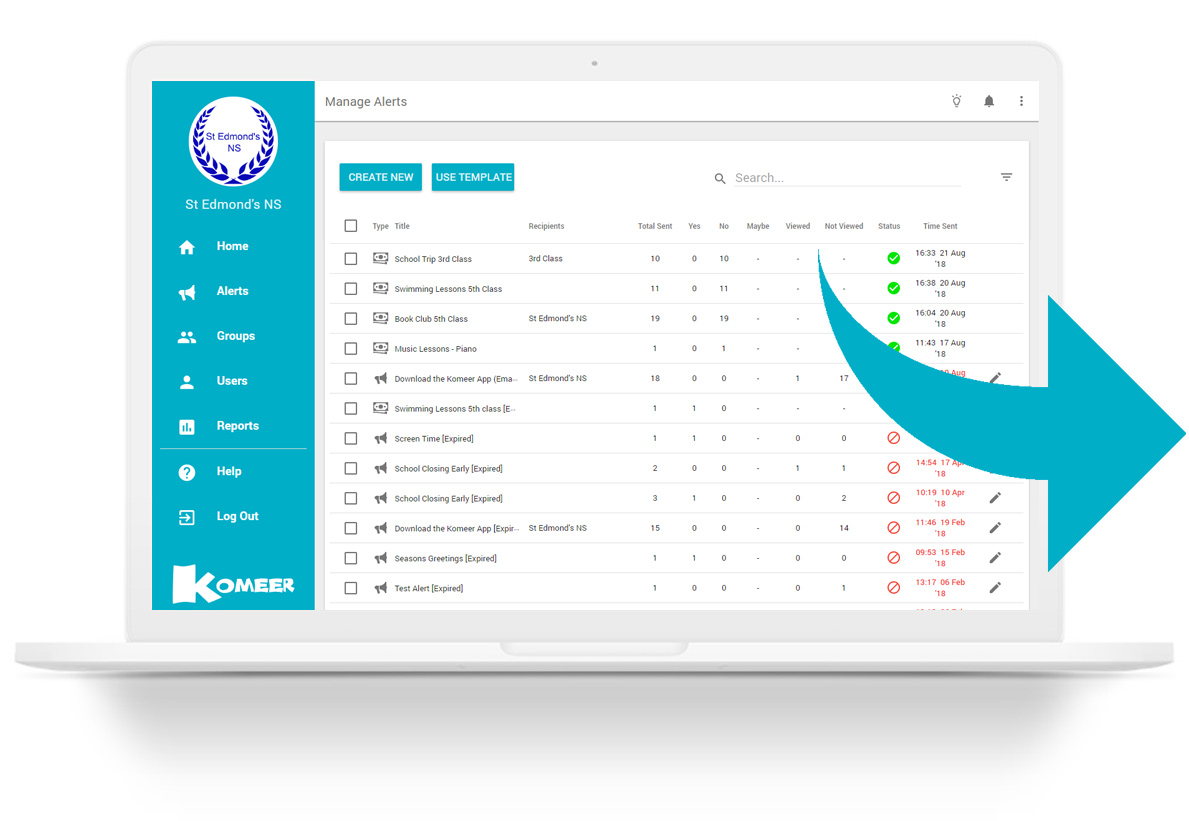 Payment Alert Received

Pay Now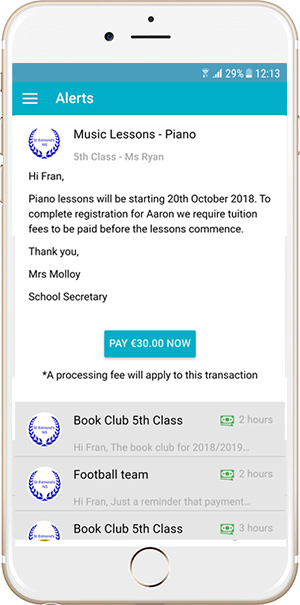 Enter Details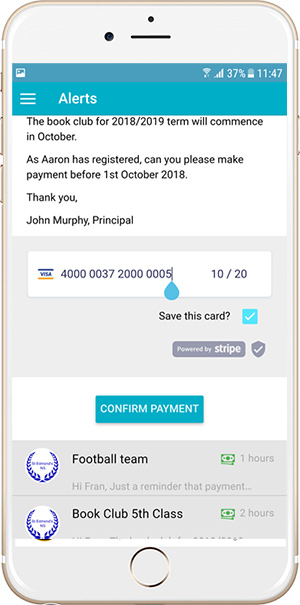 Confirm Payment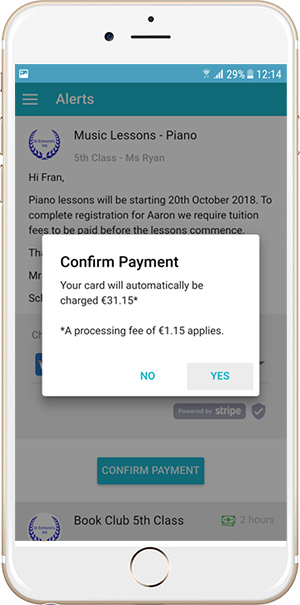 Receipt Issued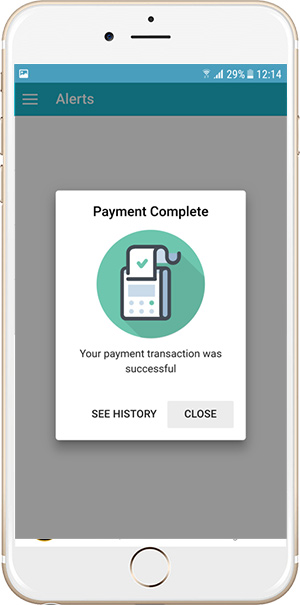 Benefits of using Komeer Payments
Secure payments – Manage collections for school, clubs and creche fees.

Money collected by Stripe then transferred to a nominated Bank Account.

Komeer can process Cash and Cheque payments.


Balances and transactions can be viewed in real time reporting.

Third Party payments received into nominated Stripe Account.

Full Transparency with Reports and Audit Trail.

Payments accepted by App or via Web.

Child Centric Communications and Payments

Full 360 Communications: App, Email, SMS, Web

Third Party Payment Processing

Even more benefits
Payments collected via 'Stripe' highest level of security protection PC1 (Level 1)
Payments can be made by Cash, Card, Cheque 
Process Refunds
Reduce Administration costs
Improves security – No more cash on school premises
Request payments when due for payment
Easy to Implement
Increase school revenue by collecting payments on time
Receipts – School Name, Student reference ID, Name of payer, Date/amount, Outstanding balance owed
Duplicate payments – Eliminates overpaying by both parents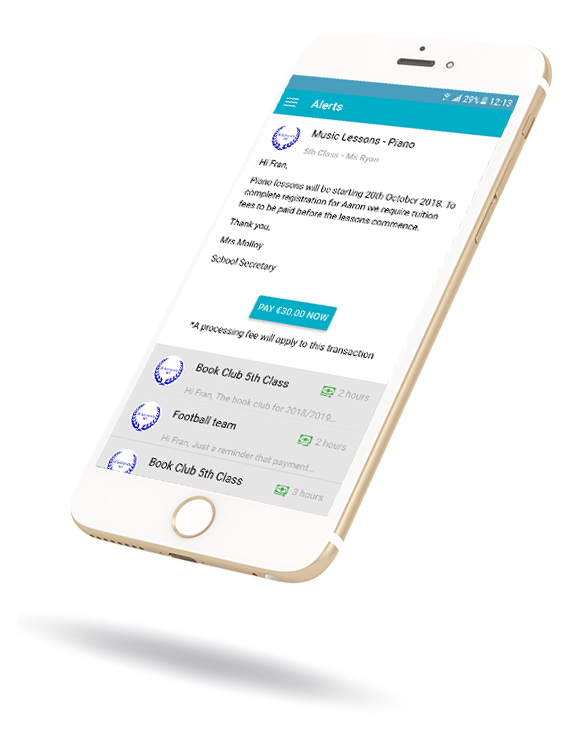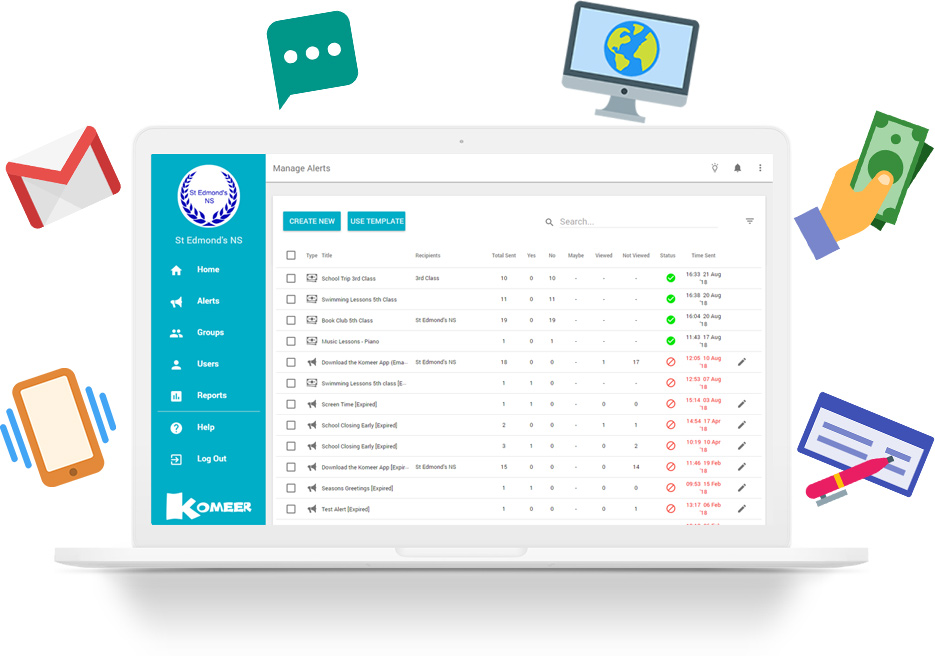 Payments Made Easy
Pay by App
Pay by Email
Pay by Web App
Pay by Cash
Pay by Cheque
Pay by Direct Debit
Third Party Payments Processing
No more handling third party money!
If you have planned a trip for your school, you can add the tour operators Stripe account, which means you do not have to handle any third party cash as it will go directly to the tour operator. In addition, this will increase safety with no money being held at your school and reduce administration time.
You can add and remove accounts as you wish.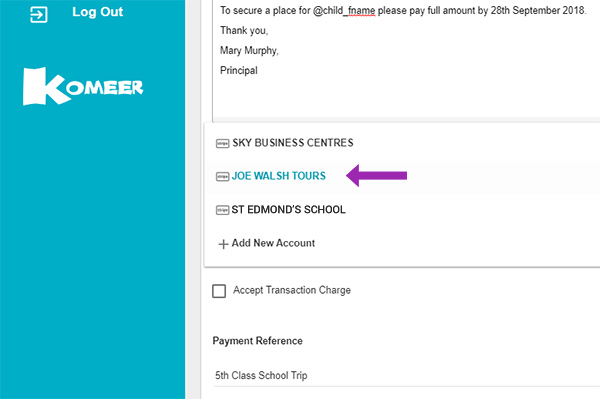 Full Transparency with Reports and an Audit Trail
Balances and transactions can be viewed in real-time reporting.
Reports will show transactions, refunds and lodgements. 
Specific reports – class groups, Individual students/parents.
View payments by method – Card, Cash or Cheque.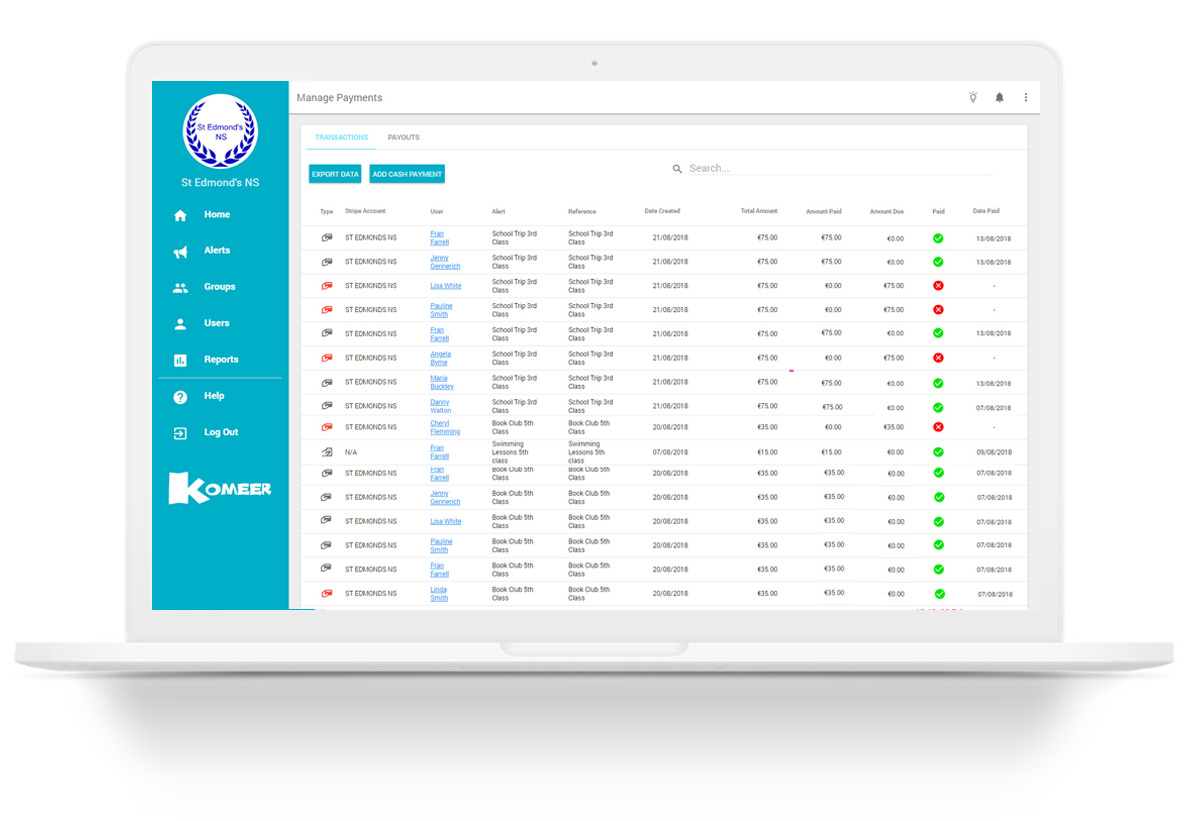 View all transactions of Payment Alerts

View all transactions for individual users

View all Pay-outs and money available

Parents…….
Simple, Fast, Secure and No Fuss!
Receive alert
Pay Now
Enter Card Details
Confirm Payment
Receive a Receipt
View Payment History
Money is transferred to the school Stripe account.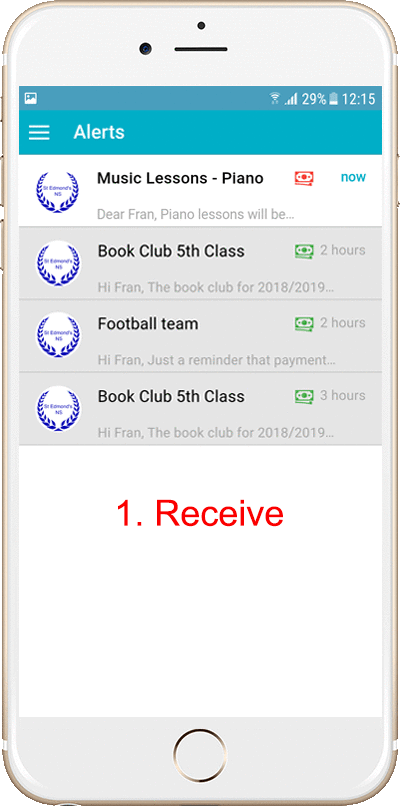 See how easy it is to setup your Stripe account and send your first Payment Alert